SOOOOOO close to my wedding goal! I even did a few star jumps in the bathroom this morning - which, FYI, is not a pretty look when you're doing them naked! So today I weighed in at 75.1kgs. A whopping great loss of 1.7kg this week! I can't remember the last time I lost that sort of number in one week without it relating to TTOM. To  be honest I haven't been doing anything massively different except for that Couch to 5k program and also last weekend I was REALLY restricted. I even did this loss still eating my chocolate and drinking my light iced coffee!
I made an awesome and super easy salad last night for dinner out of the Woman's Weekly Salad book. Here's the recipe:
Goats Cheese, Fig & Proscuitto salad
150g Goats Cheese
4-6 large figs
6 slices of proscuitto
180g rocket
Grill the proscuitto till crispy and drain off excess oil, roughly chop.
quarter the Figs
crumble the goats cheese (put it in the freezer for 10mins to make it easier to crumble)
Combine and toss!
Dressing:
1 tblsp wholegrain mustard
1/4 cup cider vinegar
1 tblsp olive oil
1 tblsp honey
Yummo! This served 4 of us as a side salad (a main for me) comfortably.
Was going to post some more gratutious pics of Baxter but for some reason I'm having huge issues uploading pics from work so may have to try a different way. Baxter is a great little dog, going outside to do his "business" most of the time and he's sleeping through the night. We have come home to a few messes though. On Wednesday it was drizzling rain all day which made our mulch wet which meant we could tell exactly where he'd been all day! Also the same day he decided to eat the bottom of the bin out (we just hang a plastic bag to the pantry door) so there was rubbish across the house and backyard! And he's enjoying eating the agapantha plant out the back too! oh well!
[caption id="" align="aligncenter" width="277" caption="Puppy footsteps"]
[/caption]
[caption id="" align="aligncenter" width="277" caption="Rubbish!"]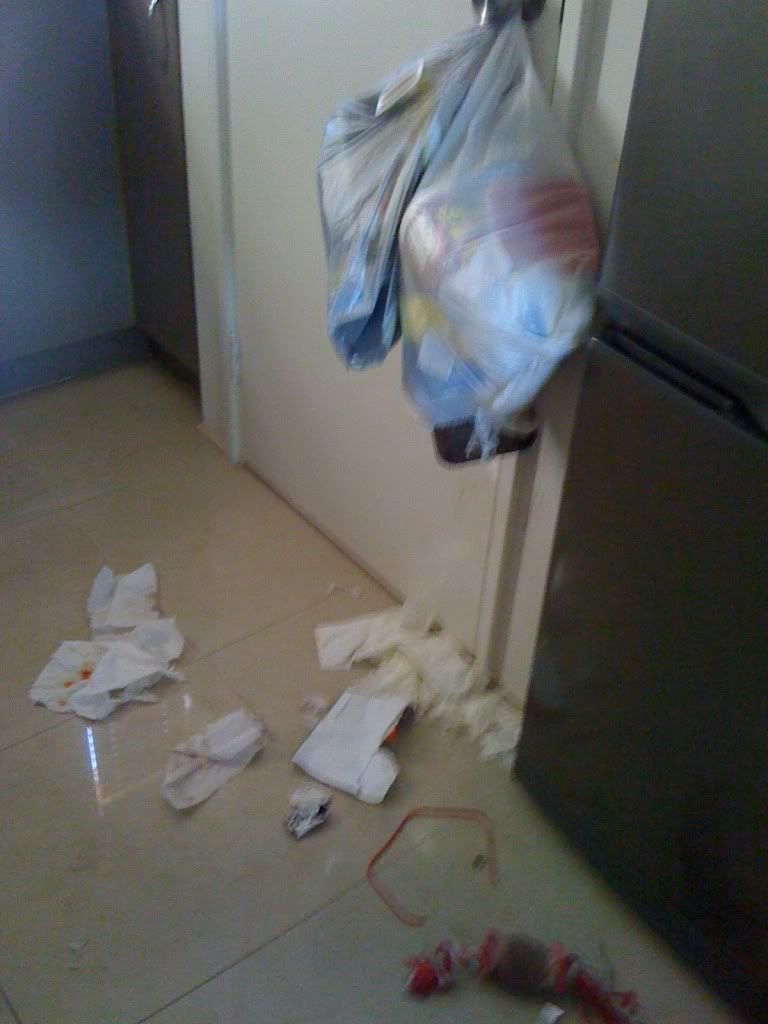 [/caption]
[caption id="" align="alignleft" width="277" caption="Baxter"]
[/caption]
[caption id="" align="alignleft" width="277" caption="Another Bax pic!"]
[/caption]
[caption id="" align="alignleft" width="277" caption="Westie, Baxter and their Dad"]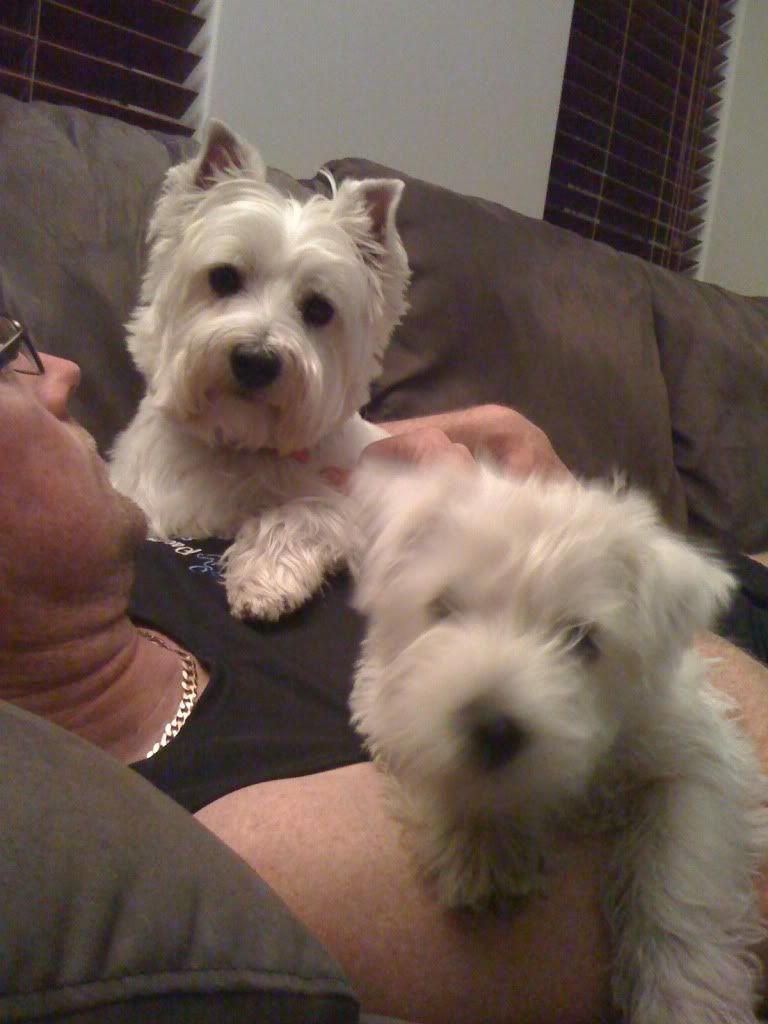 [/caption]