My goodness, I didn't realize how long it had been!
Things going well here. Motherhood and parenting is a tough tough caper. We have good days and bad. All three of us were sick for a week which was hard going! Asher has been teething for months and still no teeth! Makes her a grumpy bub and for a while she was waking up 3-4 times a night but she's back to going to bed at 7pm and sleeping til around 6.30 which is great. She's close to crawling, going backwards but hasn't quite coordinated the forward move! She's just over 7.5 months old now and at 7 months weighed in at 9.6kg so still a giant baby!
We went to Bali for a week in September and had a great time. Asher was a hit with the locals - they all wanted to hold her and kept saying his big she was! I got quite the complex on her behalf!
Weight wise. Ugh. I lost about 5kg on the Michelle bridges program. It should have been more but I found it hard to commit to the training with the weather being too dodgy to do the program outdoors and not having time to do it at home or gym. The program is great and I recommend it if youre not looking after a baby! Still haven't had any fill put in my band because I still struggle with keeping food down a lot of the time. I should probably go back and have a chat and a scan to rule out a slippage but dollars are pretty tight at the moment. I am trying to do some form of exercise at least 4 days a week. Now that the weather is fining up we've been trying to do the 7km river walk at least once a week and then I try to do two classes at gym when Craig gets home from work and once on the weekend. Best laid plans of course!
Speaking of dollars, the plan is for me to go back to work 3 days a week from mid January. As much as I love this kid, I do feel like it would be nice to have something else on my mind! I'm hoping to work one of those days at home and have my mum here to help out with Asher Basher.
Anyway better do some housework while I can! I hope you're all doing well I really do. I'm hoping to get back into blogging regularly and of course reading yours!
I'll try to post some pics, but I'm using the iPad and the formatting looks wonky hope it works!
Out the back sharing toys with Baxter last week
various pics from last couple weeks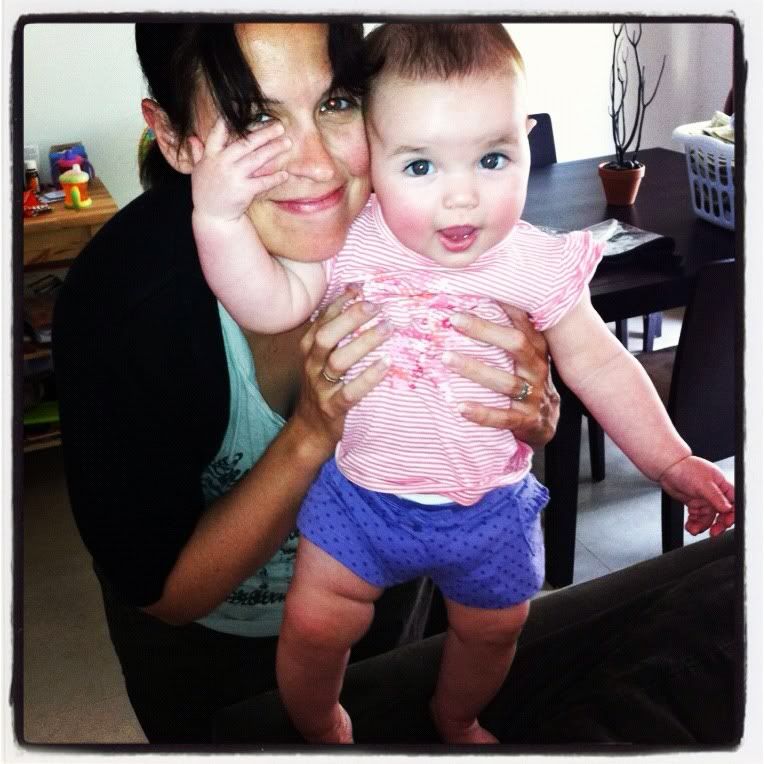 Cranking out some shorts while weather is nice
Being Cheeky
Great parenting in Bali
Laughing at Dad
Being a baby is thirsty work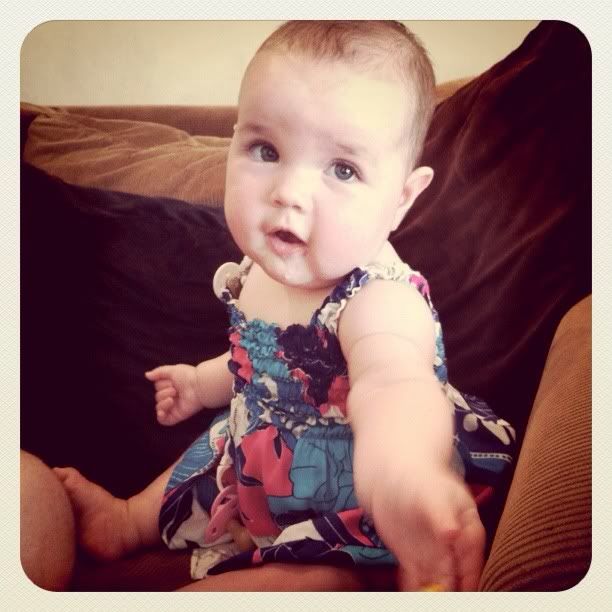 More bintang ? (in Bali)
Pretty in Bali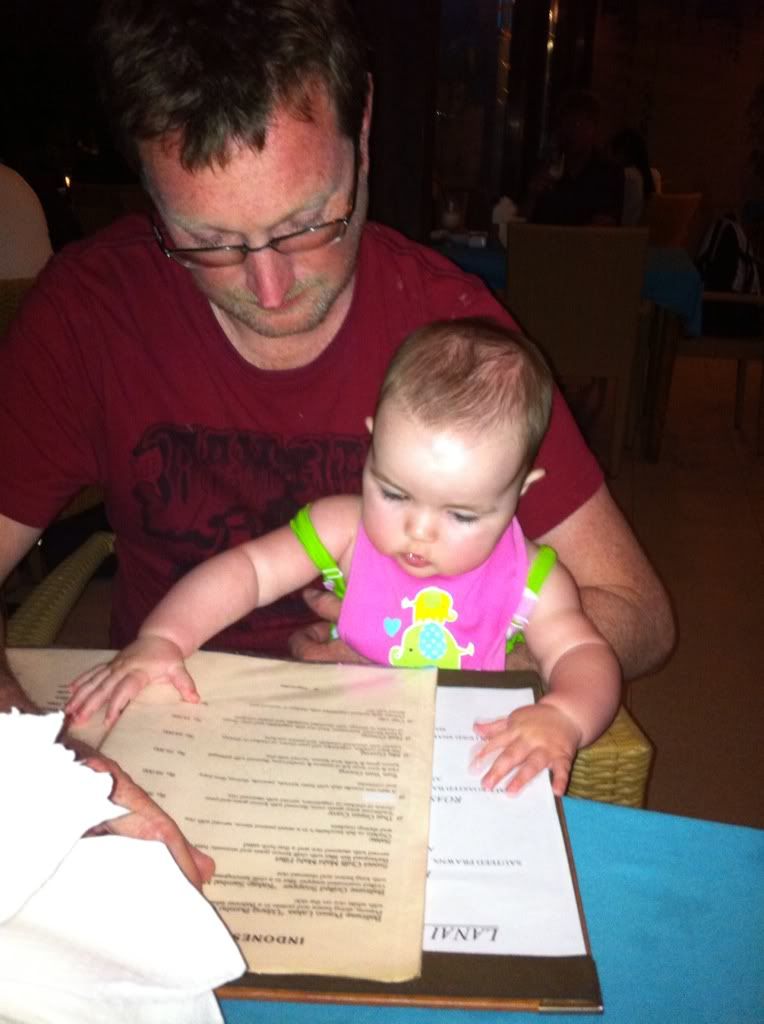 Perusing the cocktail menu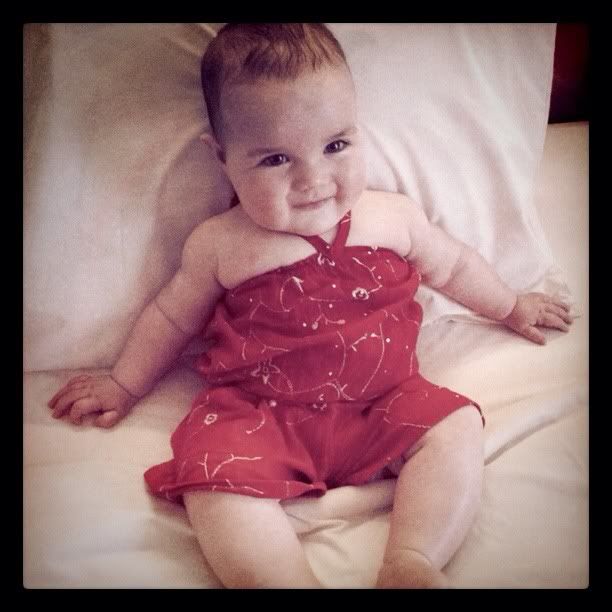 Striking a pose in a new bali outfit
Walking around in the heat is tiring! (also in Bali)
EDIT - ok posting pics from ipad is near impossible, must see if there's an app!